Being in the investment fund that best suits you is very important. Not knowing can cost you money if you make decisions that are a reaction to investment markets (e.g. a negative return) rather than a change in your personal circumstances or your feelings about risk.
Changes in the investment markets don't change your investor type, changes in your personal circumstances are what influences your investor type.
You can also have more than one investor type (this can also be called your 'investor profile') depending on your personal investment goals. Confused? The Sorted website has some good information on it to explain how you can work this out and decide which type of Fund may best suit you. You can sign up on the Sorted site and save your personalised findings.
Sorted also has a personality quiz where you can find out if you're a money maestro, practical domestic, authentic dreamer, money mechanic or one of the 12 other types.
Keep in mind that your investor type is not a description of you (people who are adrenaline junkies can be conservative where their money is concerned!). Your investor type is a measure of your financial circumstances, your personality, the timeframe you have to invest, and most importantly, how much risk you feel comfortable taking or can afford to take. The higher the returns you chase, the more you need to accept risk and run the chance that your investments will fluctuate in value or lose value.
Sorted has suggested the following attributes for various investor types.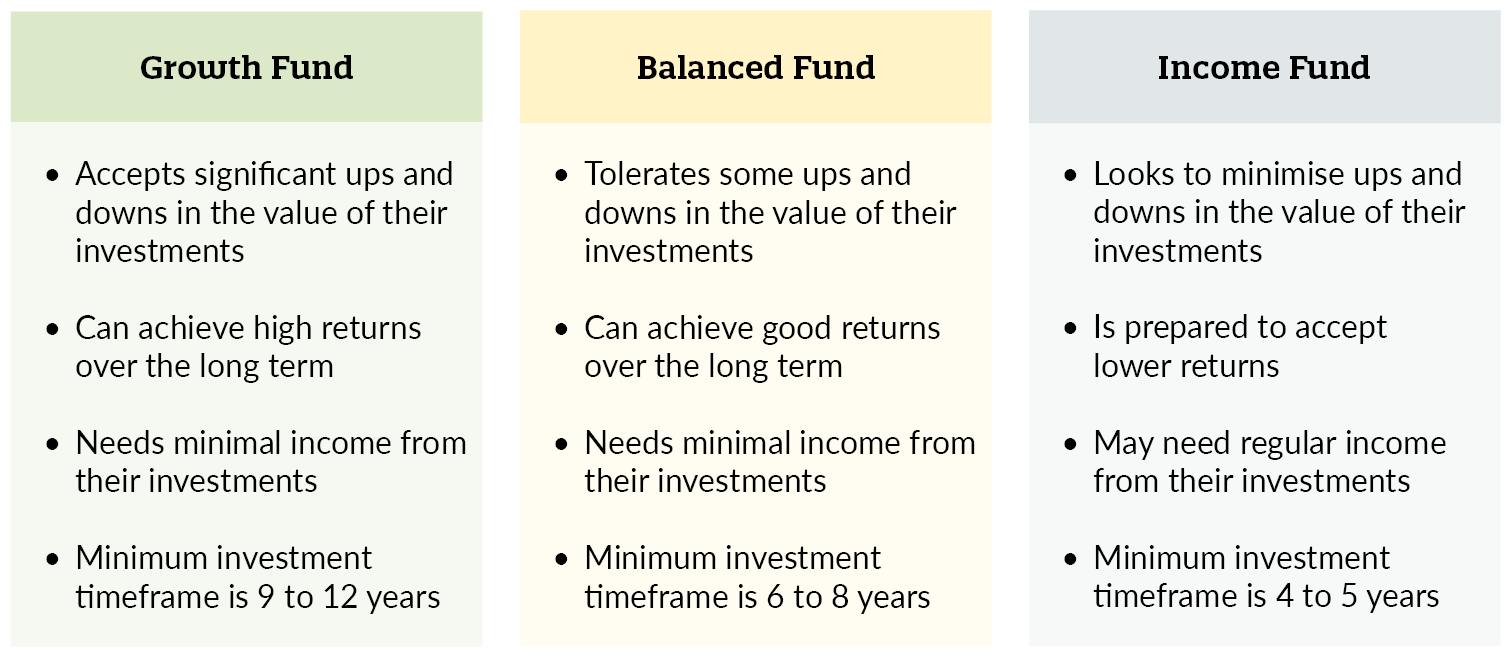 We offer three distinct investment funds within the Christian KiwiSaver Scheme – the Income Fund, Balanced Fund and Growth Fund. This gives our members access to a good range of investment options, according to their particular circumstances. Members can invest in more than one of these Funds.  This means each member can fashion an investment selection that suits the type of investor they are, and it can be changed at any time in the future.
Changes in the investment markets don't change your investor type, changes in your personal circumstance are what influences your investor profile/type.