The earth is the Lord's and everything in it, the world, and all who live in it (Psalm 24:1)
Here at Christian KiwiSaver Scheme, we believe that how much you make is very important but we also believe how a return is made is important too.
As Christians, we like to make investment choices that resonate with what we believe. Listen to more about our stance on ethical investment in this video
Our ethical approach
Our ethical investment policy is founded on universally accepted Christian values. Our ethical investment policy was first formalised in 2002 and prior to that we applied  Christian values to where funds were invested.
Under our ethical investment policy we are positive investors, selective about what we invest in, support ethical behaviour and are proactive. Our policy is not static, it's something that is continually evolving as our world changes.
We look for: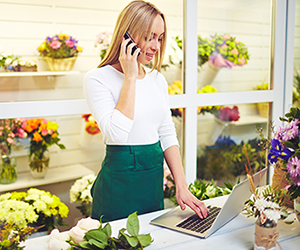 Products and services that benefit people. We don't invest in certain industries eg. tobacco and pornography.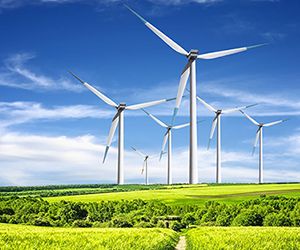 Businesses with a good environmental record or consistently good industrial relations
Businesses where management is fair and doesn't appear excessively concerned with its own remuneration
The Christian KiwiSaver Scheme is not just one of our products on the shelf alongside other generic investment products – it reflects who we are as an organisation and our key aim. Choosing to invest ethically does not mean your returns will necessarily be lower. We aim to deliver the best returns we can, without compromising our ethical investment stance. You can be assured we will be searching for investments that perform and can provide a sound long-term return for you.
We are selective and do our best not to invest in things that would generally be inconsistent with a Christian worldview – for example, we avoid investments in the tobacco, arms manufacturing, gaming and pornography industries. We manage our investments in the fossil fuel industry by excluding certain sectors while investing more significantly into energy companies who are taking their climate responsibilities seriously.
We support ethical behaviour. How companies behave is important. How they act towards the environment, their employees and others, how they govern themselves and how they reward their management are things we think about.
We invest positively in a number of ways. The Scheme has part ownership in a forest which serves as a carbon sink as well as being a sound long-term investment. The majority of our international fixed interest investments are placed with a socially responsible fund. We have a significant international private equity investment with a firm which is a signatory to the United Nations-supported Principles for Responsible Investment. The Scheme also invests in a portfolio of residential mortgages directed towards enabling Christians to own their own homes.
Our primary obligation, as manager of the Christian KiwiSaver Scheme, is to seek to obtain the best possible return consistent with an appropriate risk profile. We acknowledge that although we can reject some investment opportunities on ethical grounds, the more we reject the harder it is for us to justify that we are acting as a prudent manager. Accordingly, we must constantly apply judgement around what to exclude from and include in our portfolios.
Make a positive difference and invest ethically in Christian KiwiSaver Scheme.
Listen to the testimony of others who have made that choice ……
Being an advocate for Christian KiwiSaver Scheme is easy.  I've always wanted to put my money where my mouth was and to walk the talk, not just saying the world needs to change – but being a part of the change.   My choice to recently join this KiwiSaver scheme was driven by the desire to consciously ensure that my funds would not be used for anything that would contradict my values.  The thought that my savings could have otherwise been involved in unethical investments was really scary.  Knowing that my KiwiSaver scheme is based on values that align with mine gives me peace of mind and spirit
– Davina, Tauranga
As our life is a faith journey, so too is our future. Working with Christian KiwiSaver Scheme, we have found a way to put a little towards retirement, and have been blessed to see that investment grow
– Lynell, Thailand
Stewardship
The most widely quoted principle of biblical teaching in relation to the practical issues of saving and investment is that of stewardship. Stewardship is a principle which refers to God's mandate to humanity to fill the earth, subdue (or govern) it, work it and care for it. In essence, God has entrusted the preservation and development of resources to humanity. In a number of parables, Jesus develops this theme by picturing his disciples as servants given charge of property. Their performance in its use will be assessed at the consummation of the Kingdom.
These parables apply to our use of all resources, both spiritual and material, entrusted by God to his servants until the coming of the Kingdom. The servants' performance is assessed purely on the basis of financial return. Praise is reserved for those servants who have achieved a healthy profit through business venture. The lazy servant is condemned for not even attempting to make a return. Superficially this implies that the sole priority for a Christian is the maximisation of financial return.
This would be a misguided interpretation of the parables. Firstly, the 'return' spoken of is wider than just the financial and includes the total good done to others. Secondly, the means by which profit is obtained matters to God.
The Old Testament law, while accepting the legitimacy of trade for profit, legislates against any wealth that results from dishonesty, theft, monopoly or exploitation of the poor. Consequently the righteousness of any monetary return is conditional on the absence of the exploitation of customers, workers, creditors or suppliers.
The ethic of stewardship applies not just to how productively we deploy God's resources – it also influences to what righteous purposes we deploy them.
What does it mean to be a member of the Christian KiwiSaver Scheme?
As a member, you will be choosing to invest your savings in a KiwiSaver scheme that is founded on ethical investment principles that we believe reflect Christian values.
You will be joining a KiwiSaver scheme where we believe how much you make is very important but we also believe how a return is made is important too.
The Christian KiwiSaver Scheme is not just one of our products on the shelf alongside other generic investment products – it reflects who we are as an organisation and our key aim. Choosing to invest ethically does not mean your returns will necessarily be lower. We aim to deliver the best returns we can, without compromising our ethical investment stance. You can be assured we will be searching for investments that perform and can provide a sound long-term return for you.
Christian KiwiSaver Scheme offers all the standard features of KiwiSaver
PLUS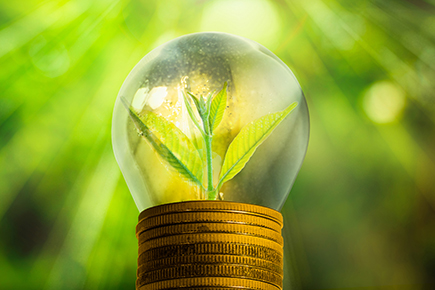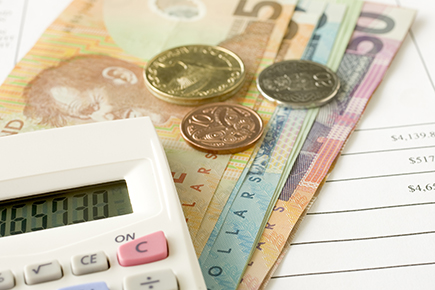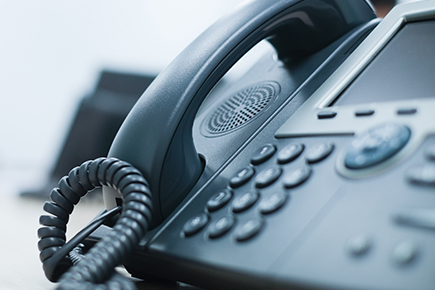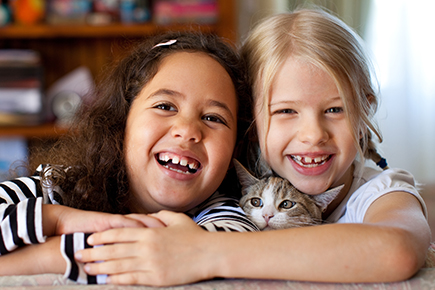 When you contact us you will also enjoy personal service through a team who are committed to making your membership of the Christian KiwiSaver Scheme the best possible experience for you. Your KiwiSaver account is an important and valuable asset to you and we feel it is important for us to treasure it as much as you would. When you call you are most likely to talk with Mary, Mike or Jo, who have all worked with us for many years.
Even if you are already with an existing KiwiSaver provider, if you are eligible (see below) you can transfer to the Christian KiwiSaver Scheme at any time. It doesn't affect your employer and you can do it directly through our online application.
Some members join because their employer (if eligible) has chosen Christian KiwiSaver Scheme as its 'preferred provider' or 'chosen scheme'. This gives employees a further choice when choosing a KiwiSaver scheme. Let us know if your employer would be interested and we can get in touch with them.
Joining our Scheme                                                        
As a KiwiSaver scheme for the Christian community, we have particular (and restricted) criteria for membership. If you answer yes to any one of these questions we welcome an application from you:
I am employed by a Christian organisation whose primary activities are Christian mission or ministry.
I can confirm that I have a Christian faith and have a commitment to Christian community involvement.
I am an immediate family member or dependant of a person with Christian faith who has a commitment to Christian community involvement ("immediate family member" means spouse, civil union partner, de facto partner, parent, child, step-parent or step-child).
To join any KiwiSaver scheme, you must be living or normally living in New Zealand (with some exceptions) and be a New Zealand citizen or have an entitlement to live here permanently. You no longer need to be under age 65 to join.
You can complete our online application or you can complete the application form at the back of the Product Disclosure Statement and post this to us.
The Christian KiwiSaver Scheme offers three investment Funds – a Growth Fund, a Balanced Fund and an Income Fund.
You can invest your savings in any one Fund or a combination of all or any two of the three Funds. The Balanced Fund is the default Fund. If you were auto-enrolled or joined through an opt-in and you do not select a Fund then your savings will be invested in the Balanced Fund.
You can change your Fund selection at any time. You will need to send us a completed Change of investment choice form.       



The information on this website shows the target asset allocations for each Fund. The actual allocations may vary from time to time, depending on factors like market movements and changes to underlying asset values. Our objectives may also change from time to time. More information is contained in the Product Disclosure Statement.
As a member of the Christian KiwiSaver Scheme, your savings are combined and invested with those of other members. Our experienced investment team:
can access more investment options than those available for individual investors,
regularly checks our returns performance against our industry peers,
removes what we perceive as unethical businesses from our investment options, and
seeks long-term returns for you.
We aim to deliver the best returns we can without compromising our ethical investment stance.
Returns are calculated and allocated to member accounts quarterly.
The investment returns (before fees and tax) to 30 June 2020 were:
Notes
KiwiSaver is a long-term investment and you should keep this in mind, particularly when looking at performance over the short term.
Past performance is not a guarantee or indication of future performance. Returns can vary when measured over different periods.
Cast your bread upon the waters, for after many days you will find it again. Give portions to seven, yes to eight, for you do not know what disaster may come upon the land – Ecclesiastes 11:1-2
Each Fund's risk profile sets out the types and proportions of asset classes we will invest in. From time to time, negative returns will be unavoidable. However, our focus is always on protecting the hard earned money you have invested with us.
We recognise that sticking with our tried and tested asset class allocations is a good strategy for seeking returns over the long run. However, we take an active approach to managing our investments. This means we try to add value by choosing when to buy or sell a particular investment. We use different techniques to help us with making an investment decision. They include numerical analysis, research and intuition. We realise that investment is as much an art as a science.
By wisdom a house is built, and through understanding it is established; through knowledge its rooms are filled with rare and beautiful treasures – Proverbs 24:3-4
We do much of our investment activity ourselves (rather than using other fund managers) which helps us to apply our ethical investment policy with confidence. An Investment Committee manages the Board's funds on our behalf. The Committee is made up of experienced industry professionals who share empathy for the aims of the Church. They work closely with management and oversee compliance with stated policies and limits.
Investment returns are calculated and allocated to member accounts quarterly and the latest returns can be found in the above section.
You will be charged fees for investing in the Christian KiwiSaver Scheme.
Regular fixed fees
The fees charged are fixed fees called the 'total annual fund charges' and will differ according to the Fund your savings are invested in. The annual fund charges cover administration and management costs and all of the regular Scheme expenses (including underlying fund charges).
No fees will be deducted from the investment earnings allocated to your account for the quarter if you are not aged 18 on the first day of that quarter (i.e. on 1 April, 1 July, 1 October or 1 January, as applicable).
The total annual fund charges are calculated daily as a percentage of the net asset value in the particular Fund. The annual fund charges are deducted from your before-tax investment returns before these are applied to your account. Returns are calculated and allocated to member accounts quarterly. We may from time to time change the amount and type of fees payable.
No individual action or other additional fees
There are currently no individual action fees (e.g. fees for establishment, contribution, withdrawal or fund switching) or other additional fees charged.
However, we are entitled under the Scheme's Trust Deed to be reimbursed from the Scheme for other costs and expenses, such as those that are irregular or extraordinary or cannot be reasonably known or estimated.