Investing for your children to help grow their future
Setting your children up for their future can include kickstarting their financial journey through investing. Find out more about KiwiSaver for children and why the best time to start is today.
An ideal option in setting good long term saving habits is to set your children up with a KiwiSaver account. This may be one part of the puzzle as you look to set your child up for the road ahead. They may not see the value of it now, however in the future, it will likely benefit them.
There are a number of different investment options you may look at for your children, KiwiSaver may be an important part of the puzzle.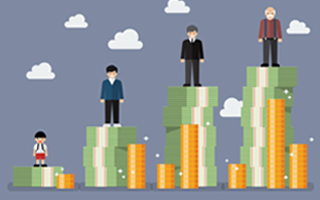 The benefits of KiwiSaver
Joining your children in a KiwiSaver scheme in some cases may be more accessible as a parent than looking at other types of managed funds.
With no fees for under 18s at Christian KiwiSaver Scheme and no minimum regular contributions needed for your children's accounts (unless the child has chosen to contribute if they are employed), you or your child can contribute as much or as little to the account as you want – it's on your terms.
The gift of compound returns
There are three important ingredients: some investable cash, investment returns and plenty of time. If parents have some cash, they can invest in their children's future – and time will do the rest to give children help when they will need it later in life.
Making contributions is easy
Making contributions to your children's or grandchildren's Christian KiwiSaver Scheme account is easy. You simply deposit the funds into Anglican Financial Care's bank account with their membership number as a reference. There is also no minimum contribution amount.
Signing your child up for KiwiSaver
While KiwiSaver can be an affordable investment option, you do need to keep in mind the KiwiSaver savings will be locked away until your child qualifies to withdraw it – generally either when they purchase their first home or at retirement. The Government contributions of up to $521.43 a year are also only available to those aged 18 or over.
That said, KiwiSaver can be a great way to help your child into their first home – while teaching them important habits that can last a lifetime.
The online application option is not available for applicants under age 18. Please complete the application form at the back of the Product Disclosure Statement and post this to us.
"Do small things with great love"
Mother Teresa